Why Grooming Your Cat is Necessary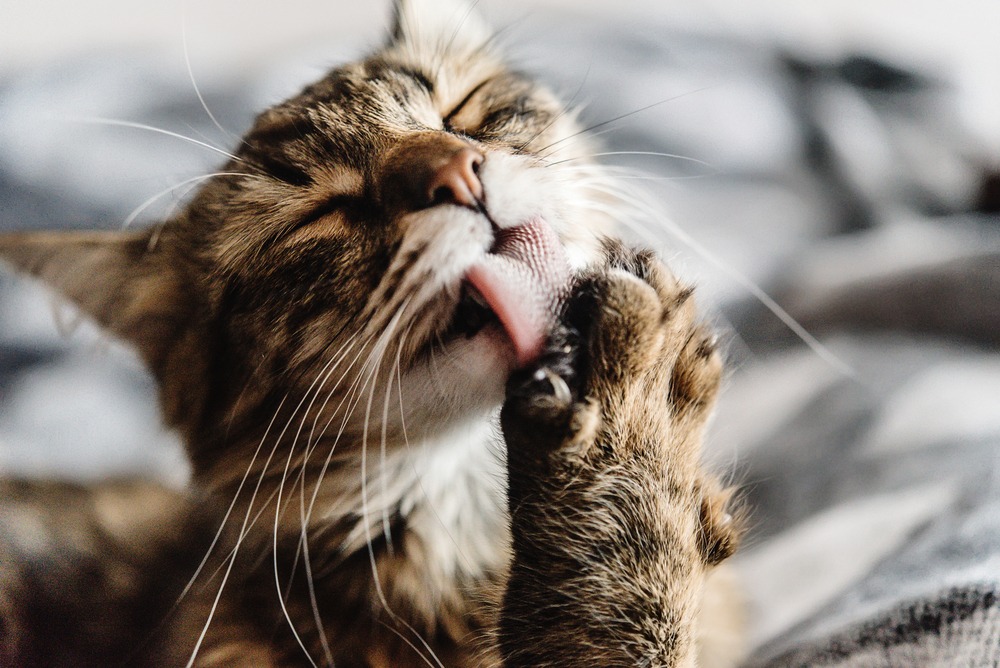 Unlike their canine friends, cats spend a significant amount of time grooming themselves. According to Pamela Perry, DVM of the Animal Behavior Clinic at Cornell University's College of Veterinary Medicine, cats spend 30-50 percent of their day grooming themselves. On top of their generally independent and carefree personality, many people choose cats over other household pets because of their ease of care and general cleanliness. With all the grooming they do on their own, you may be wondering whether additional grooming is necessary. We hope to give you a little insight into why grooming your cat is necessary.
1. Catch Fleas & Ticks Before It's Too Late
Fleas and ticks are pests that can be extremely difficult to treat and exterminate after an infestation. They carry and transmit various diseases that can be life-threatening. Fleas and ticks thrive in warm weather, and with the summer here, it is essential to take the necessary precaution to avoid these pests at all costs. Undergroomed cats make it easy for these nasty pests to burry, hide, and multiply under their coats. While regular grooming won't prevent them entirely, it can help you spot them and treat them before a full-on infestation.
2. Maintain a Healthy Coat
Cat grooming does more for a cat than help them maintain a shiny look. While a polished look may seem like nothing more than a superficial feature, it indicates a healthy cat. So, think of it as more of a need with superficial benefits. Grooming helps prevent matting and distribute sebum throughout their coat. Matting can be highly uncomfortable and painful. It can be caused by hair shed and trapped below their topcoats. Additionally, matting can occur due to dirt and oil buildup. Regular grooming can minimize matting by removing excess hair and oil. While routine grooming helps remove excess oils, it can also help evenly distribute those oils throughout a cat's coat. Sebum is a naturally produced oil that helps protect and moisturize your furry friend's coat.
3. Reduce the Hairballs
Cats are no strangers to hairballs. One might even say they are the Queen (or King) of hairballs. Hairballs occur due to an accumulation of hair ingested during self-grooming. The average cat throws up about 1-2 hairballs a month. And is even more for cats who do not receive extra grooming care. While hairballs are generally harmless, they can be incredibly uncomfortable to deal with and, in some extreme cases, can require surgery to remove. Hairballs can cause retching spells, lack of appetite, constipation, diarrhea, and lethargy. Regular grooming helps remove excess hair and, ultimately, hairballs.
4. Prevent Ear Infections
Ear infections in cats are primarily caused by ear mites but can also be caused by improper cleaning, environmental irritants, and the overgrowth of yeast or bacteria. Ear infections can be incredibly uncomfortable for your pet. It can cause disorientation, discharge, inflammation, foul odors, and hearing loss. Regular grooming can help prevent and reduce the number of ear infections. Less wax means fewer buildups and fewer ear mites -ear mites thrive in waxy places.
5. Prevent Overgrown Nails
If you own a cat, you know just what those claws can do. Cats like to claw and scratch at everything and anything. It is an instinctive behavior; they can't help it. They do so to mark their territory, remove debris under their nails, as a defense mechanism, and as a precursor for play. Regular grooming helps protect your cat from overgrown nails. Overgrown nails can grow into their paw pads, causing pain and mobility issues. And as you know, pointy claws aren't only painful for them, but they can equally be painful to you. Say, no more to cat scratches (and ruined furniture)!
6. Early Detection of Abnormalities
With regular grooming comes an up-to-date account of your cat's general wellbeing. Regular grooming can help you detect issues, such as lumps and inflammation before it gets out of hand. Curable diseases can become incurable if not detected and treated early on.
A healthy cat is a happy cat. Grooming your cat is necessary for keeping your cat healthy and beautiful. If you are in the Santee area and are looking for a trustworthy groomer, call PURRology SPaw and Retreat. Book an appointment today by calling (619) 486-6726 or booking through our
website. We would be happy to care for and serve your feline friends.