Signs of a Stressed Cat and How to Reduce Stress in Cats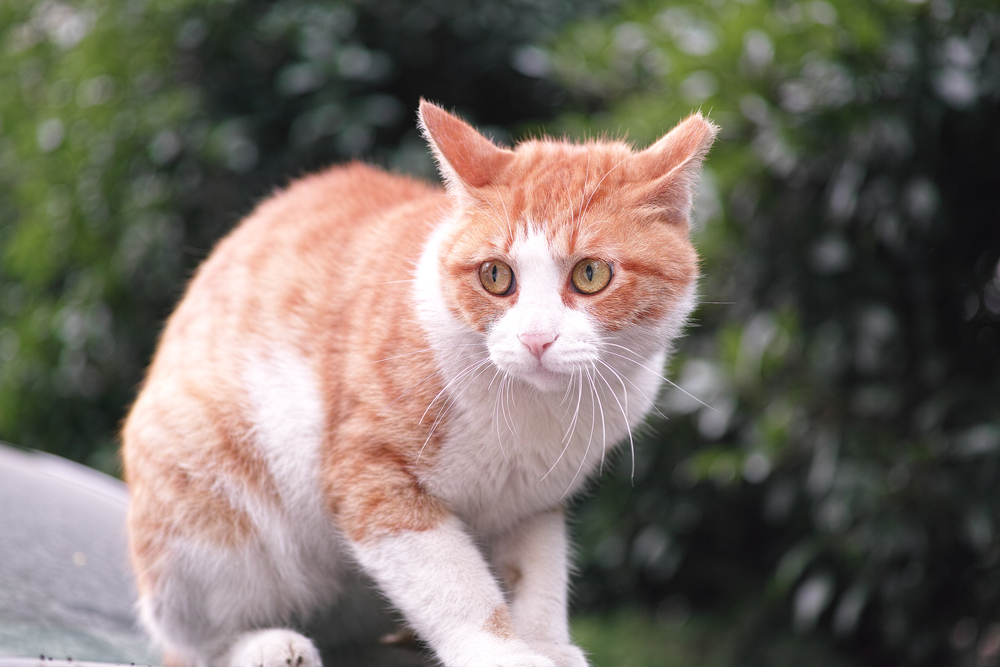 Often, we think of cats as unbothered creatures, unphased by the ever-chaotic happenings in the world around them. While that may appear to be the truth, cats, like any other living creature in this world, go through bouts of stress and anxiety. In our latest blog, we unpack some of the sure-tell signs of cats in distress and ways to reduce stress in your cat.
Signs of stress:
There are many ways to identify a stressed-out cat. Some markers are more obvious than others. These markers can be observed through changes in your cat's behavior. Often, it can be hard to determine why your cat is stressed out. Stress in your cat may be brought on by environmental stress, a lack of mental and physical stimulation, or an onset of a medical emergency. If you believe your cat is experiencing a medical emergency, seek out the help of a veterinarian. Signs of cat stress include the following:
Inappropriate elimination
Inappropriate scratching
Diarrhea or vomiting
Hiding or extra clinginess
Decreased appetite
Over-grooming, sometimes to the point of creating bald spots, often focusing on the legs or belly
Excessive meowing or hissing
Tense posture

How to Reduce Your Cat's Stress:
1. Ensure Your Cat Has Everything it Needs
While this is pretty obvious, ensuring your cat has everything it needs is essential to keeping it happy and stress-free. Doing so will eliminate or prevent stress manifested from resource insecurities.
2. Give Your Cat Some Space
Cats are typically solitary animals and usually prefer to be alone. They are creatures of habit, maintaining a delicate balance of solitude and socialization. While they like to wander off independently, you can always expect them to return. It is essential to allow your cat the space they need to feel a sense of autonomy. Let them come to you when they are ready. Overcrowding and overhandling your cat will cause it to feel stressed and lash out.


3. Structure Play Times for Your Cat
From jumping between pieces of furniture to chasing and stalking, cats are energetic animals. Structured play times will allow your cat to safely and effectively release any pent-up energy. Failing to provide your cat with adequate mental and physical stimulation will risk unwanted behavior and unnecessary stress.


PURRology Spaw & Retreat
PURRology Spaw & Retreat offers a safe environment for cat owners looking to board their cats during the day or overnight. We are passionate about providing each of our guests with a stress-free environment. With us, expect your cat to meet its needs, from alone time to playtime. Schedule a visit by calling (619) 486-6726 or by booking through our
website.