Should You Clip your Cat's Claws?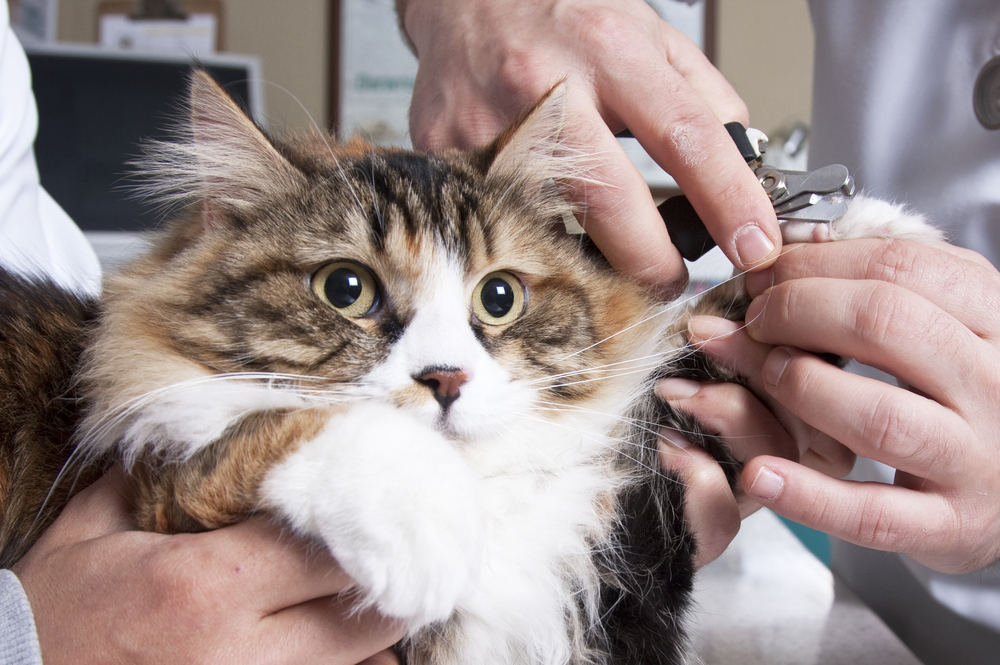 Chances are you landed on this article because you aren't sure whether or not to clip your cat's claws. If you've had your cat for a while, then you know what those claws can do. If not, you'll be in for a treat unless you get them trimmed. Unlike our nails which are used to protect our digits, cat claws are mainly used as weapons of destruction. Well, at least, in the case of their non-domesticated pals or perhaps in their former life as such. In our latest blog, we unpack whether or not you should clip your cat's claws. Read along to find out more!
To Clip or Not to Clip?
Cats used their claws to mark their territory, attack prey, defend themselves from predators, and as grippers when climbing. All of which are necessary when living out in the wild. Unlike wild cats, domesticated cats don't have much of a need for them indoors. In leaving your cat's nails long, you risk experiencing what your cat's claws can do during play when you're not only the prey but the predator and its very own monkey bar.
Naturally, cats keep up with their nail care by finding hard surfaces to grind their claws into, keeping them at a comfortable length and constantly sharpened for action. In the wild, they often use trees to keep them nice and groomed. And indoors, with no trees in sight, the next best thing is *ding, ding, ding* your furniture.
Keeping your cat's nails short is a great way to keep you and your furniture protected. There are many ways to keep your cat's nails nice and short. With the right solutions, you can get it done with no problems or stress on your cat.
Home Claw Clipping Solutions
There are a ton of great options available to keep your cat's nail at a comfortable length. These options include cat trees, nail filers, and nail clippers. While cat trees are great at keeping them dull, filers and clippers are great at maintaining length. Clipping a cat's nail is a delicate and involved process. Depending on the cat's temperament, they'll either tolerate it or hate it. Keeping your blades sharp is key reducing risk of injury during the process.
The help of an Expert
If you are at a loss and unsure how to proceed, taking your cat to the groomer is the way to go. An expert groomer will be able to efficiently and effectively clip your cat's claws. PURRology Spaw & Retreat offers the best grooming services in the community, ensuring that our guests are comfortable and stress-free during their visits. With us, expect your cat to meet its needs, from nail clippings to other grooming services. Schedule a visit by calling (619) 486-6726 or by booking through our
website.