7 Great Benefits of Cat Grooming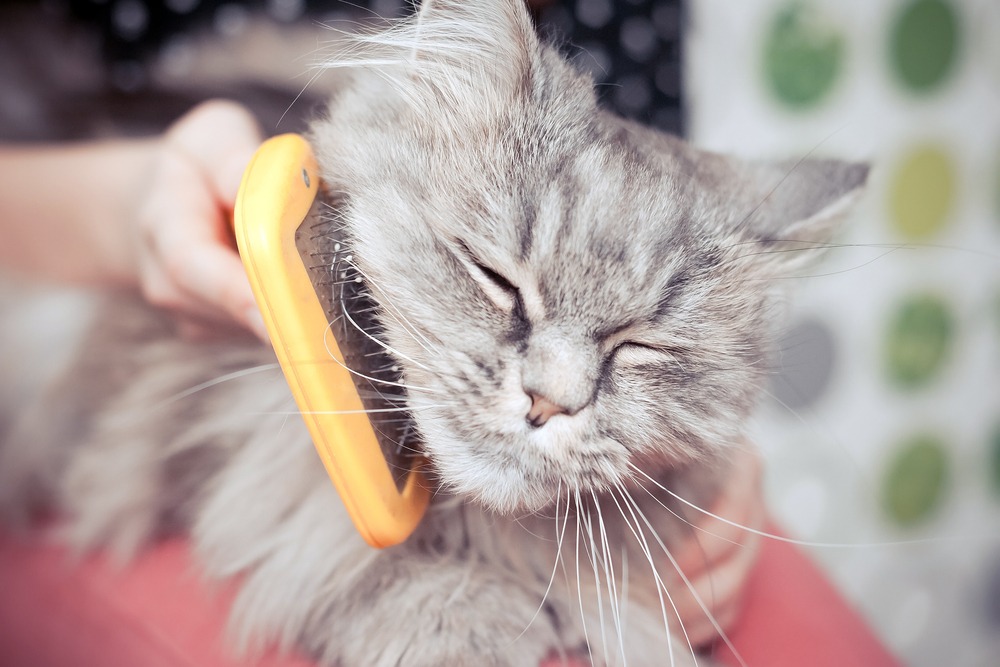 Most cats are considered to be low-maintenance pets. They can go to the restroom without your help, don't need outdoor walks, and handle most of their grooming by themselves.

However, your cat can't do certain aspects of healthy grooming independently. Grooming should really be routine for any cat performed by a trusted and caring cat groomer.
Regular grooming sessions will help your furry friend and you at the same time. Check out the seven benefits of cat grooming done professionally below:
Benefits of Professional Cat Grooming
1. Regular Grooming Sessions Minimize Claw Danger
A cat's claws are meant to be built-in weapons, so they can grow dangerously long and sharp when left unchecked. Some cat owners don't
trim their cat's claws, but they can be dangerous to other pets and people in your home. By retracting long claws too quickly, the cat can cut his/her paw pads so they can pose a danger to your cat as well.
A professional groomer is a great choice because trying to trim your cat's claws yourself is challenging and risky.
2. Regular Grooming Sessions Ensure Fewer Hairballs
Regular grooming sessions are one of the best ways to cut back on hairballs. Some fluffier cats have more issues with hairballs than others. So even if your cat doesn't normally have them, professional grooming can brush away shedding fur before your cat swallows it while self-grooming. Causing your cat to swallow more hair could be detrimental to your cat's health, so it is a good reason to invest in regular grooming sessions.
3. Keep Matting at Bay with Regular Cat Grooming Sessions
Matting hair can be a real problem, especially if your cat isn't the greatest self-groomer. The natural oil that keeps your cat's skin and hair healthy, but matting hinders your cat's ability to produce them. In severe cases, matting can tear your cat's delicate skin and cause pain. Grooming keeps your cat's fur to a more manageable length to make matting less likely. And regular trips to the cat groomer can brush the hair before matting begins.
4. Reduce Allergens With Cat Grooming
Grooming will do a favor to family members and people who often visit your home who are allergic to cats. Regular grooming helps allergic folks stay more comfortable because it reduces the dander that gets spread around your home.
5. Regular Car Grooming Can Help Detect Bugs
Fleas and ticks on a cat can be difficult for pet owners to see, especially if yours isn't much of a cuddler. If you don't start a flea and tick control regimen on time, your cat can have health problems. While grooming your cat, a professional groomer keeps an eye out for bugs and parasites.
6. Professionally Groomed Cats Shed Less
Dusting your home doesn't last long if you are a cat owner. Almost immediately, shedding cat hair attaches to everything. If you want to ensure that less hair ends up around your home, regular grooming sessions will keep up with shedding better.
7. Regularly Groomed Cats Are More Comfortable with Humans
Cats don't trust people easily, and they are naturally self-protective. Grooming sessions are like cat therapy if you want your cat to become more accustomed to handling. Experienced professional cat groomers know how to keep a cat calm and comfortable.
Should You Start Regular Cat Grooming?
Most cat owners don't realize that cat grooming has plenty of benefits, but it's never too late to reap the rewards. If you are ready to have your cat see a caring and professional cat groomer, call PURRology SPaw and Retreat at (619) 486-6726 or book online through our
website. We look forward to you and your cat joining our family.